UVO-S GREASE & ODOR CONTROL DEVICE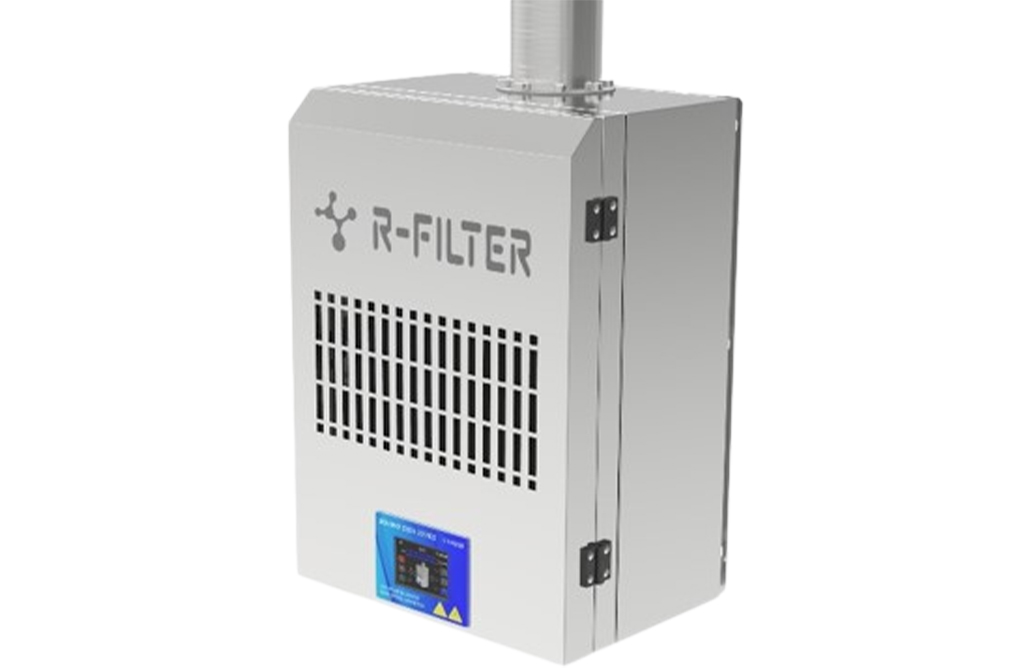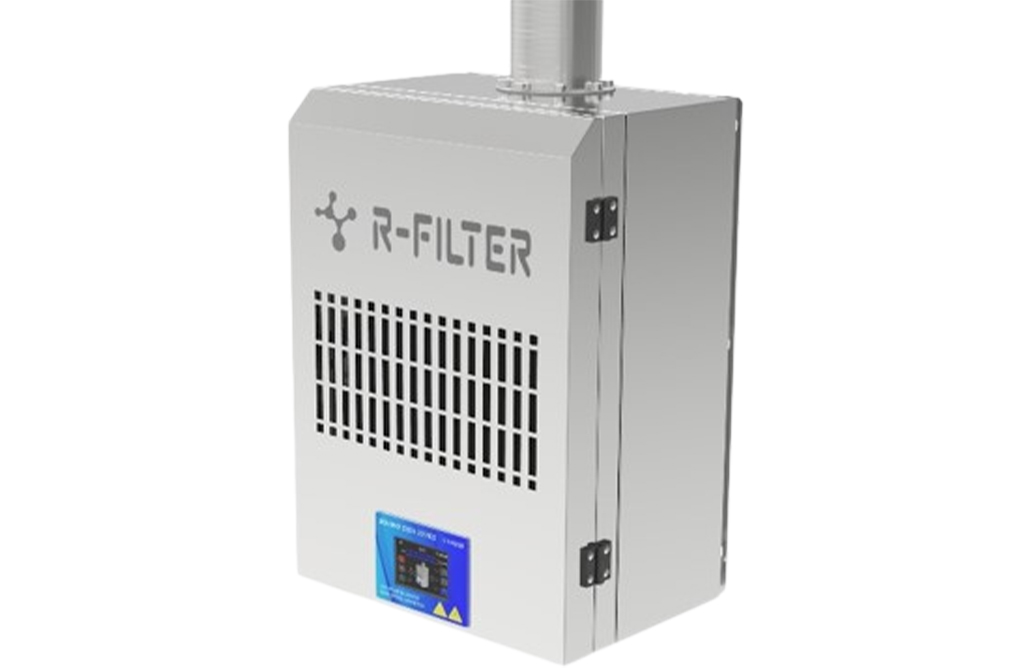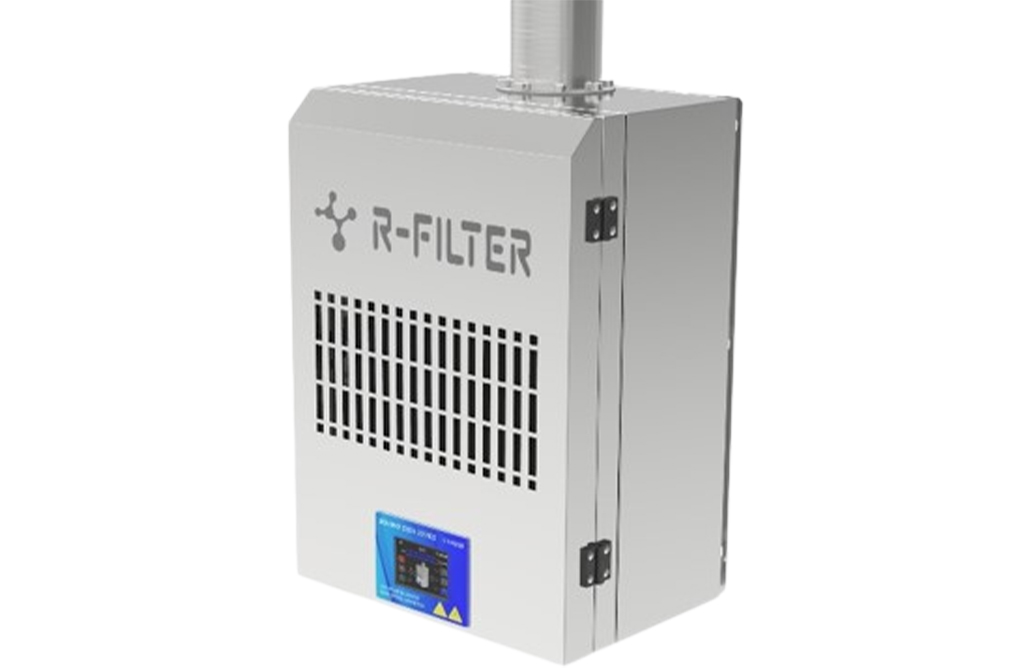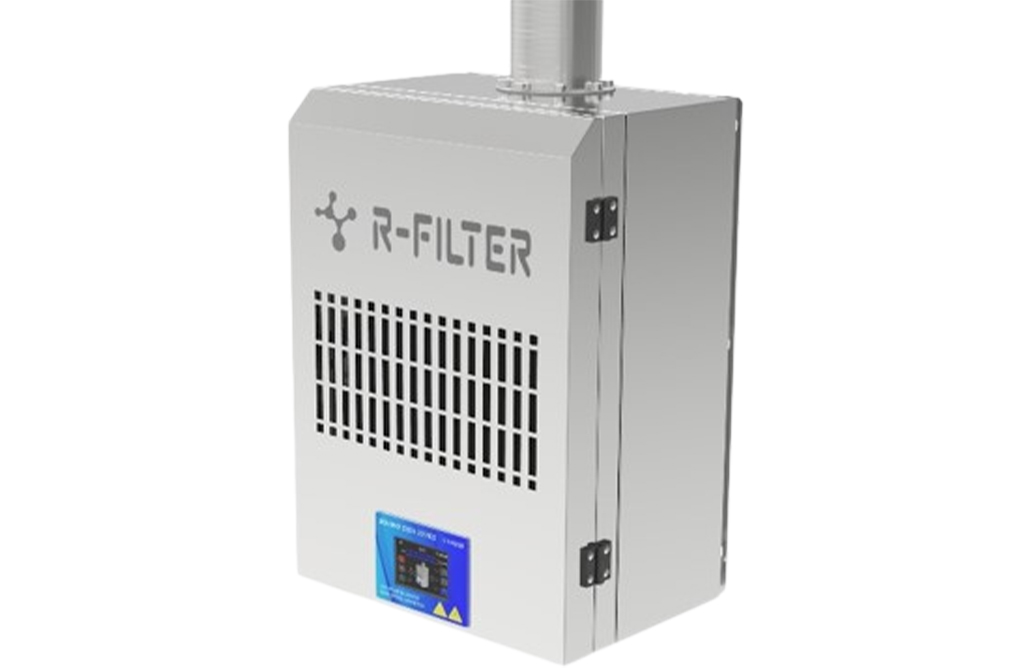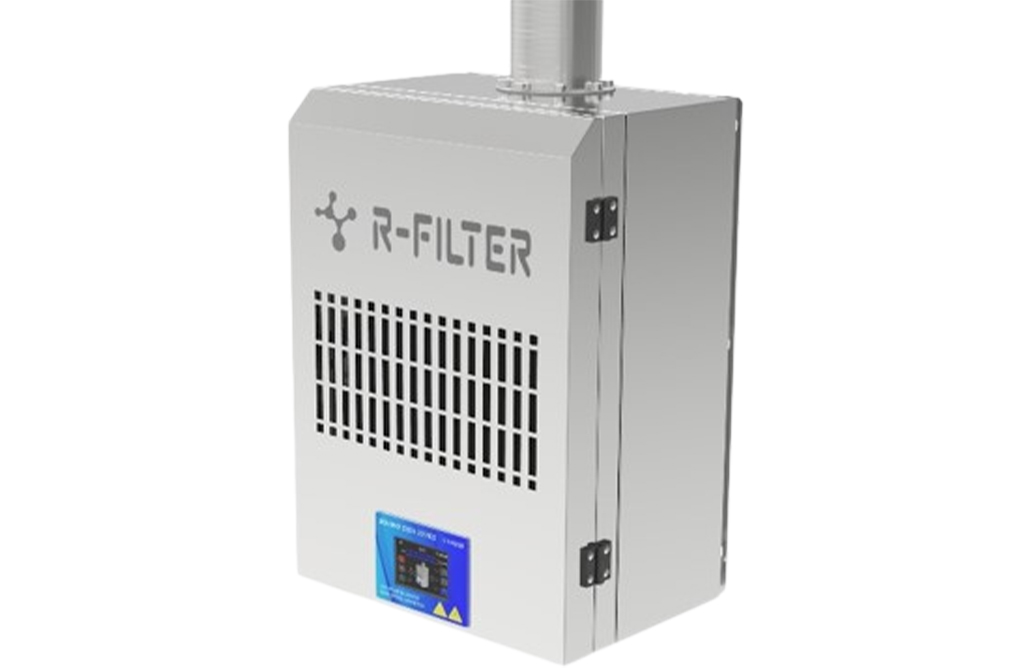 Gastronomy, food industry
Typical applications of the device are catering, canteen kitchens, fast food restaurants, show kitchens, the food industry, as well as places where grease and oil are heated and the grease-laden air causes deposits in the exhaust duct system and odors the environment.
Even highly efficient aerosol separators are unable to filter all aerosols out of the kitchen extract air. This results in deposits in the extract air ducts and fans. These deposits represent a dangerous fire load and also cause unpleasant odors, leading to repeated complaints from the neighbours. To avoid these consequences, it is recommended to use our UV equipment to treat kitchen aerosols.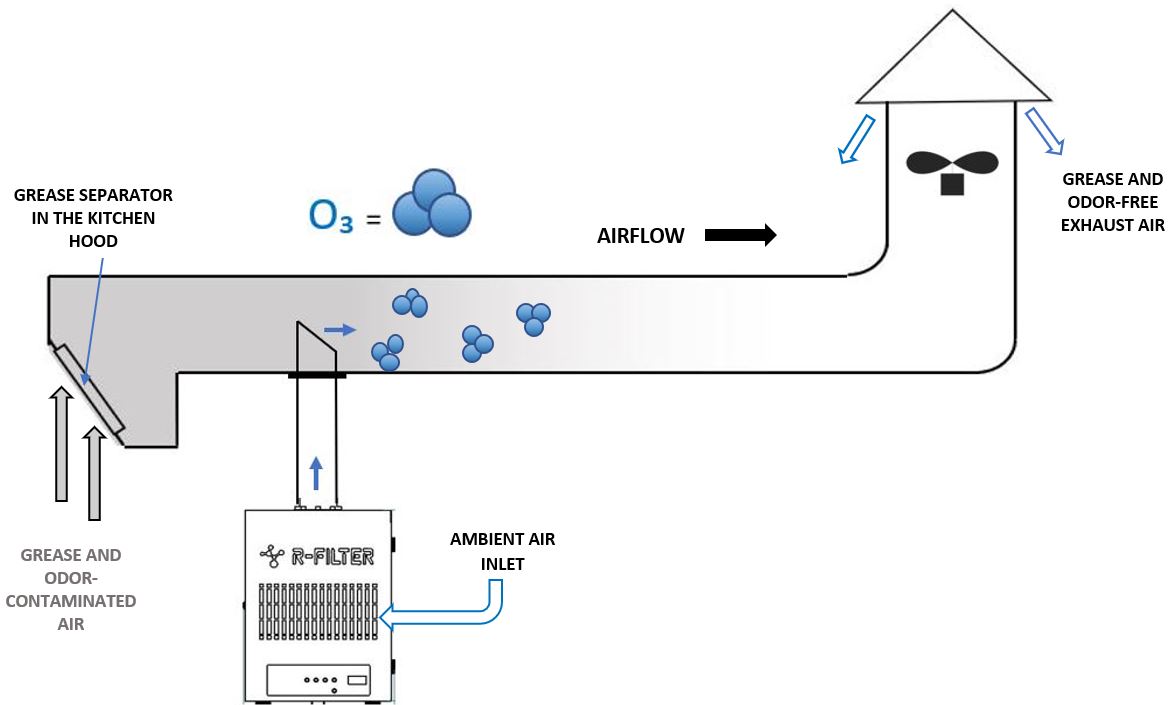 Our equipment is designed outside the extract duct, so the UV lamps do not come into direct contact with the grease-contaminated air. The ducted kitchen extractor fan draws air from the ambient air through the device into the air duct via negative air pressure. Broad spectrum UV lamps in the reactor chamber produce large amounts of ozone from oxygen of the air in the range of 185 nm. The ozone molecules emitted from the R-FILTER device oxidise fats and odours in the air duct, breaking them down to produce harmless substances. The kitchen extractor air duct remains clean and free of grease and unpleasant odors.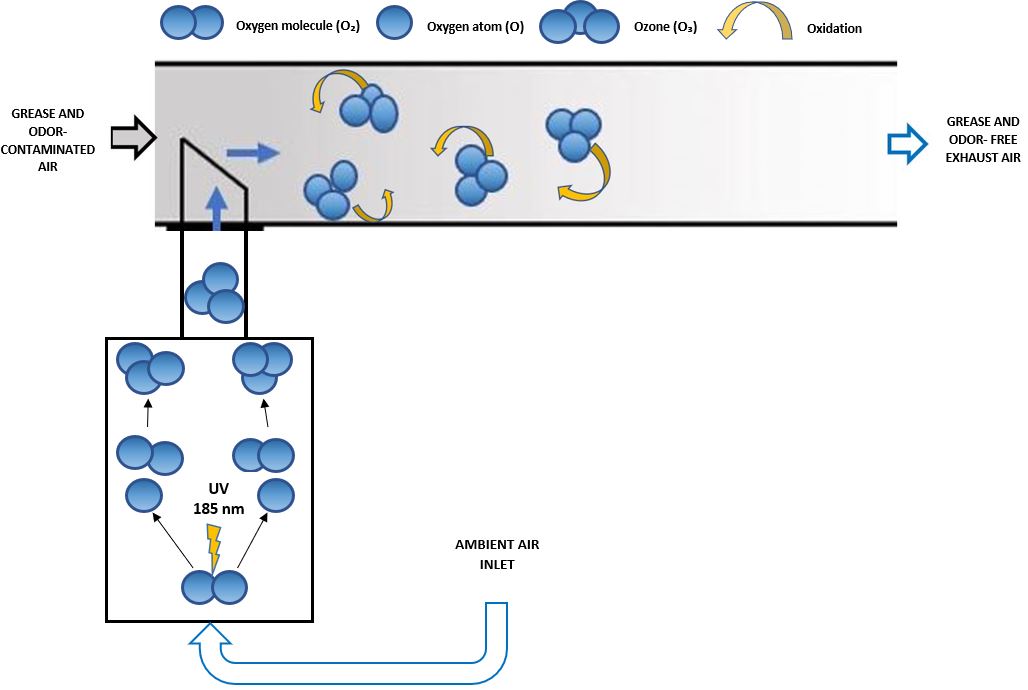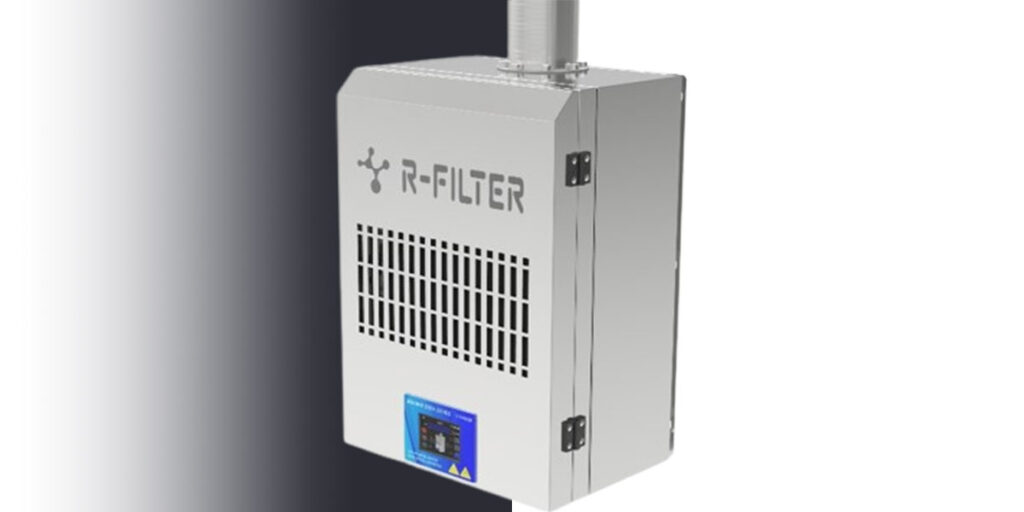 Features, benefits:
suitable for both new and retrofit installation
quick and easy installation onto any duct with a single Ø100mm hole
Grease decomposition and odor elimination without chemicals
significantly reduced fat deposits in the kitchen extract air ducts
mechanical filters and activated carbon filters do not need to be cleaned or changed as often
extends the service life of the extract fans
increased fire safety
odor decreased considerably in the air discharged into the environment
reduced environmental impact
ozone eliminates all type of microorganisms in the extract air duct, prevents bacteria from growing on and entering the kitchen
quiet, automatic operation
low maintenance and operating costs
the ozone producing lamps have a long life and maintain efficiency as they remain outside of the treated extract air stream
Stainless steel housing, no risk of corrosion
If you have any questions about installation, please consult your building service engineer or distributor. The calculator on the website will help you to choose the right equipment.
On request, we will send you device data sheets after registration under the menu item "Contact".